Snowboarding
Starting with skis
I started downhill skiing when I was 6 years old. I had been skiing down the small hill near the daycare and going faster than the boys some years older than me. So my father took me to the closest place Mustavuori (about 4km away), where we both took some downhill skiing lessons. I was by far the youngest in the course as I recall.
Switching to snowboard
I first tried snowboard when I was 14 and was sold right away. I asked to get money for my confirmation present the next summer and bought a snowboarding set with it. I have no idea what the board's specs were, it had two shades or blue, light blue and sky blue, the length was 138 and I think the brand was "Shuvit" or something. I learned snowboarding on my own at Mustavuori during winter 1997-1998.
Since then, I've been snowboarding at least a couple of times every winter. I have tried skis once after switching to snowboard: rented a pair in 2010 at Himos, but skiing just doesn't feel as good as snowboarding.
I've mostly been boarding in Finland, in the three closest places: Himos, Mustavuori and Sappee. I've also been to Lapland in Levi (in 2000 and 2014), Ylläs, Saariselkä and Ruka. I've also been to the Alps a few times. First in France at Les Arcs (2009), then in Cervinia, Italy and Zermatt, Switcherland (they are basically on the same mountain) in spring 2011 and Sölden, Austria in 2013.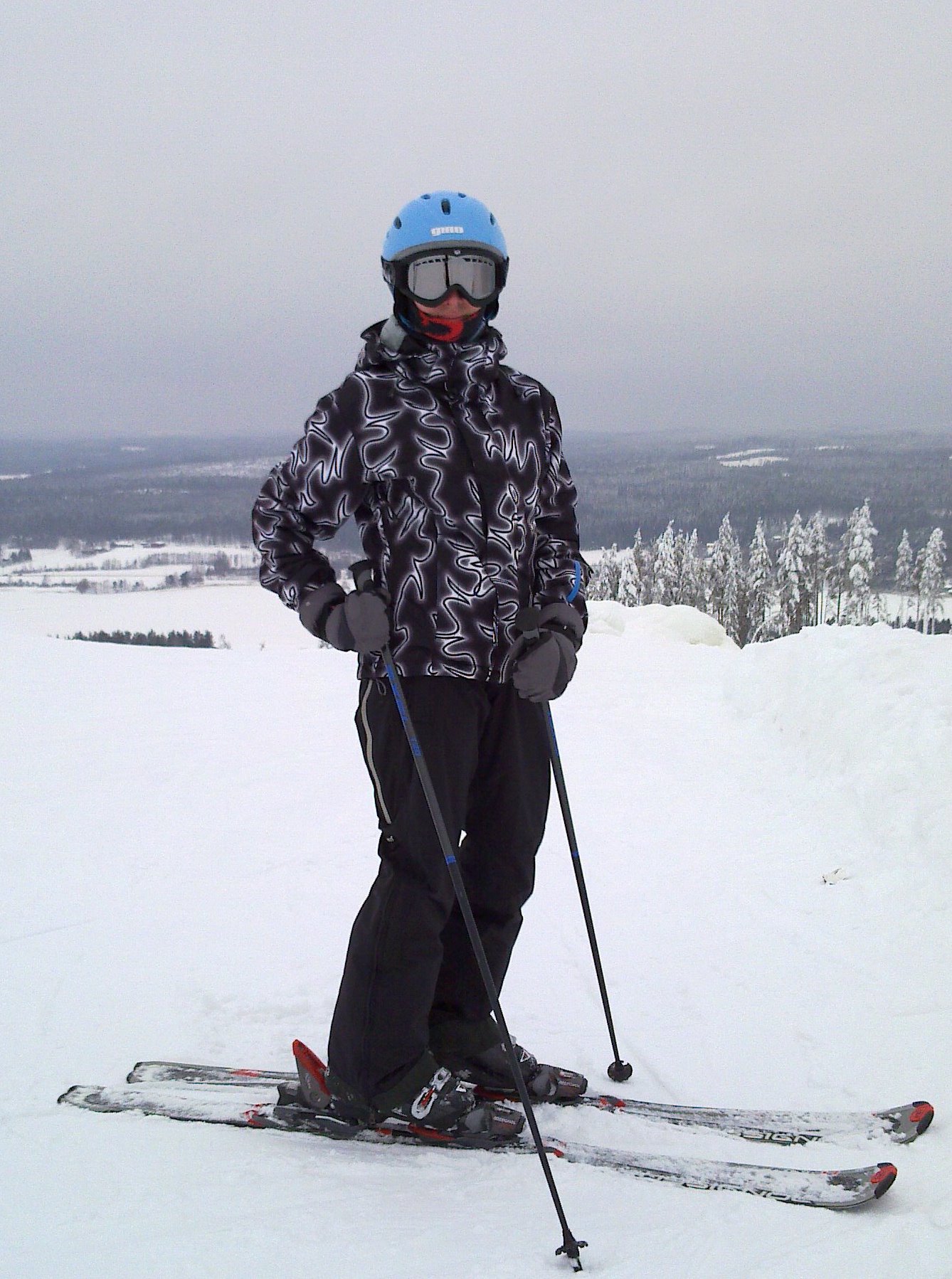 Proof that I have been on skis after 1997 ;)
© 2011-2023 Peeta Kiikka | Template design by Andreas Viklund